Find your next opportunity for growth
Connecticut is home to a diverse range of farming operations, with everything from dairy and poultry to vegetables and nurseries to agritourism and more.
But there's one thing that unites every farmer – a desire for a strong farm future – a future that may be impacted by evolving markets, consumer trends, new technologies, legislation, and regulations.
As a member of Connecticut Farm Bureau Association, you have access to a collaborative organization keeping pace with your current and future needs. Connecticut Farm Bureau Association connects you to resources, expertise and information to help drive operational advancement.
Advance On-Farm Solutions
Connecticut Farm Bureau Association members gain a competitive advantage with exclusive access to top-level business solutions – products, resources, experts and events – including solutions available through partners like Nationwide. Tap into this suite of business solutions to enhance your operational performance.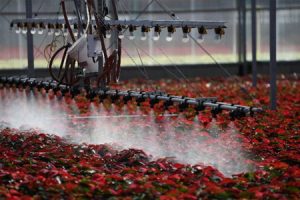 Farm Business Transition Services
Ensure your next opportunity for growth through one-on-one business services that include transition planning, estate planning, legal planning and Nationwide Land As Your Legacy services.
Financial Services and Retirement Planning
Secure your best farm future with the assistance of financial strategies and products that provide guidance for your current and future needs. Access products and services through our partner, Nationwide, who offers options from life insurance to IRAs designed to protect your every stage of life.
Risk Management Assessment and Coverages
Protect your next business venture, with access to the Nationwide team of experienced risk management experts for counsel on how to best protect your farm and family now and in the years ahead.
Feed your need for new insights and information with access to the Ag Insight Center – connecting you with the latest resources, innovations and information to drive your future business success.
Facilitate a better bottom line through partnership programs. We connect you with partners who bring products, services and expertise that can save your business money and help improve efficiency.  Members receive special pricing offers on products and services such as equipment, vehicles, tools, office supplies and travel.
Create Opportunities for Growth
Take advantage of opportunities through Connecticut Farm Bureau Association to collaborate and learn from the best, satisfy your need for fresh ideas and continue to position your business for the future. Gain insights into new technologies and innovations for your farm operation or agribusiness. Engage with other future-forward farmers, sharing resources, information and advice.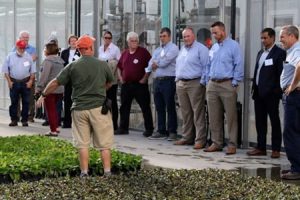 Connect and network with other young, Connecticut adults interested in agriculture through various activities including farm tours, conferences and social events.
Collaborate with successful women in agriculture to create programs focused on agriculture education and promotion.
Connecticut Farm Bureau Association is the state's leading advocate for Connecticut's diverse farming landscape. No matter your farm size or type, Connecticut Farm Bureau Association promotes and advocates for all our Connecticut farm and ag businesses. We're committed to advancing the marketplace with science-based policies and protocols, increased market opportunities and technology acceptance to help you create the future in which your business and community thrive. Whether at the local, state or national level, we help you get a seat at the table with key stakeholders in the agri-food supply chain to shape policy that ensures your farm business success.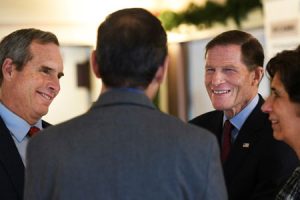 Ready to be a member?
Sign up now and get access to the Connecticut Farm Bureau Association's benefits of membership which will help strengthen your competitive advantage to ensure your community is thriving and your family has the best farm future!